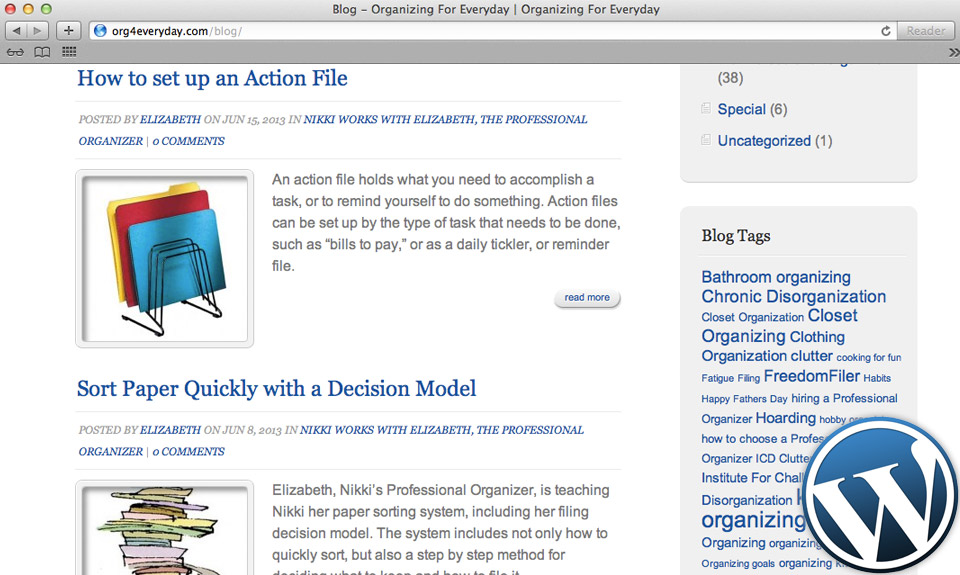 oh, it's so much more than blogging.
WordPress has gotten a wrap for years of simply being a blogging platform, but it is so much more than that. WordPress is the most popular open source Content Management System (CMS) that exists. From simple blogs, to portfolios, to business, to galleries, to e-commerce solutions, WordPress can handle it all. We would like to take a break in the action…
What does it mean to Blog?
Blogging is simply your business' news feed in chronological order. Yes you should have a Blog. It's the easiest and best way to post a news update about your business and maintain an archive of the wonderful things that you have been a part of.
Content is King
Oh, and by the way, because of the blogging foundation of WordPress, Search engines love it and give it priority over other systems. We've said before, content is King, but fresh Content is King & Queen. We can develop your website in other ways but because of the vast benefits, WordPress is our platform of choice. We would be happy to answer any of your WordPress questions.